¡BIENVENIDOS!
We've moved to
www.learnenglishspanishonline.com
- see you there!
Welcome to 'Learn English and Spanish Online'
Thanks for visiting 'Learn English Spanish Online' it's great to have you here!
This site is a centre for the English and Spanish languages; it is designed to help you fulfill your dreams of speaking a second language.
Here you'll find English and Spanish language online Skype lessons that are tailor made for your level and specific requirements.
About your tutor ...
My name is Marie-Claire and I have had many years experience in adult education and teaching.
A keen student of the beautiful Spanish language myself I have designed this site, not only as a base to teach English and Spanish from, but also to help and encourage others who are self-learning Spanish or English as second language.
I love learning the Spanish language and although I still have much to learn I'm happy to be able to share what I know. I am open to any suggestions to improve the site and if you notice any errors on the site or in any of the lessons please do let me know. If you would like to share your knowledge of the Spanish language, or English for that matter, please do join in on our forums."
Based in the beautiful 'Bay of Plenty, New Zealand my aim is to make learning a language fun with a kiwi twist.
Not sure where to start?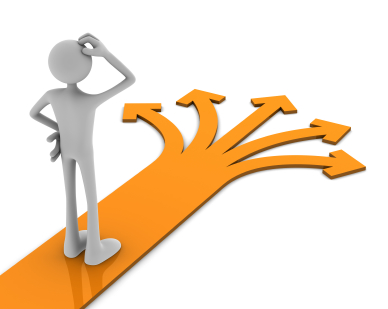 Our 'Forum' page is where you'll find our lessons, games and exercises and it's where you can ask any questions you have about the English or Spanish languages. Click here to go to our forum page.
SKYPE LESSONS
Through our page you will be able to arrange face to face online lessons on Skype, read or download written language lessons, ask questions, use our flashcards and download audio podcasts. Most of the resources are free but the Skype lessons are $28 per hour and you're welcome to just book the odd lesson when you need some extra clarification on something in particular or you can arrange to have regular lessons.
The 'forum' page is always a good place to start - just scroll down and click on a tab that interests you - whether you want to get started by reading some of our lessons, joining in with some of our language games or perhaps you'd like to post a language question that we may be able to help with.
Also feel free to let us know if you'd like help with anything in particular. Why not email us to propose a lesson subject or level etc that you think would be useful? All feedback will be appreciated. [email protected]
We look forward to sharing your journey of learning another language!
How the site works
Feel free to browse the site and use any of the lessons, podcasts, links to flashcards, etc., to help you learn your target language.
If you would like to book a face-to-face online Skype lesson either email us directly or go to our 'contact us' page and fill out the form to arrange for your lesson. We are happy to give you your very first lesson free of charge so that you can get to know us and make sure that our teaching style suits your needs.
When you fill out the 'contact us' form or email us please provide as much information as possible so that we can tailor-make the lessons to best suit you and your needs.
Bienvenidos a 'Aprender inglés y español en línea'
Esta página es un centro de los idiomas inglés y español para ayudarle a cumplir sus sueños de hablar español o inglés como segundo idioma.
Podrá organizar lecciones en línea cara a cara en Skype, leer o descargar lecciones de idioma escritas, hacer preguntas, usar nuestras flashcards y descargar podcasts de audio.
¡Tenemos muchas ganas de compartir su viaje de aprender otro idioma!